Bitcoin Price (BTC) Real-Time Live Price
Last updated:
Jul 21, 2023
Note: Low and High figures are for the trading day.
Bitcoin (BTC) is recognised as the world's first truly digitalised digital currency (also known as a cryptocurrency). The Bitcoin price is prone to volatile swings; making it historically popular for traders to speculate on. Follow the live Bitcoin price using the real-time chart, and read the latest Bitcoin news and forecasts to plan your trades using fundamental and technical analysis.
Last updated: 2023-07-21 18:23:22
Daily
Classical
Pivot Points.
Last Updated:
Jul 21, 2023
BTC OUTLOOK: What to watch out for in the FX markets in Q3 of FY23. Get your full analysis from @zvawda here: https://t.co/eTH5A6MMnV https://t.co/6ffQJyDaMh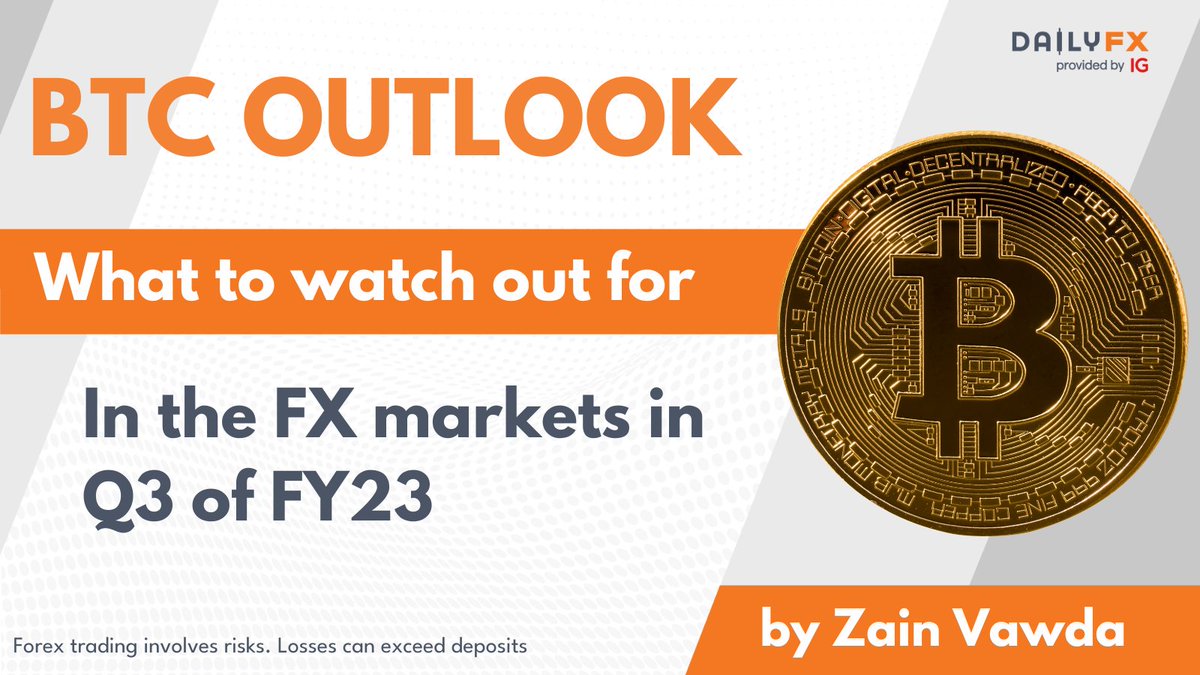 Full Market Breakdown and Outlook for the Week Ahead on the @DailyFX Youtube Channel... catch it now.... #GBPUSD #DXY #SPX500 #Oil #BTC #cryptomarket #data #Gold #XAUUSD https://t.co/VzF7J8GdIw
Bitcoin (BTC/USD) starting to lose the 20-day sma... #btc #bitcoin https://t.co/3x7oiY3Zz5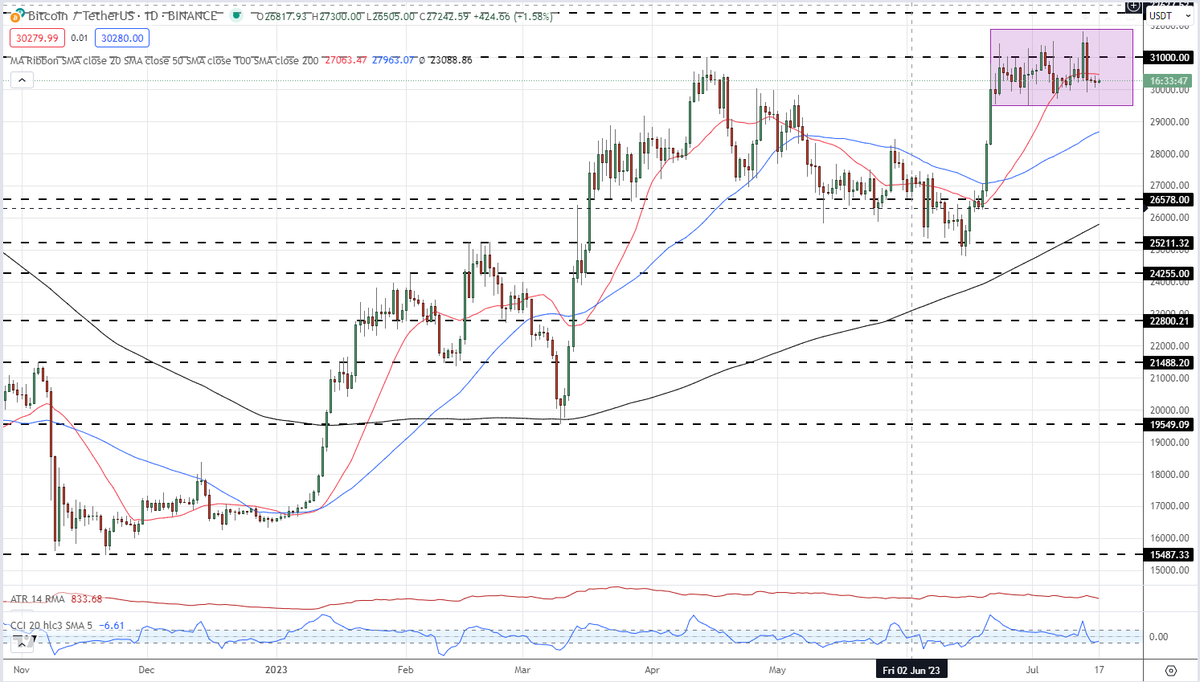 12:30:00
Chicago Fed National Activity Index
(Jun)
13:45:00
S&P Global Manufacturing PMI Flash
(Jul)
13:45:00
S&P Global Composite PMI Flash
(Jul)
13:45:00
S&P Global Services PMI Flash
(Jul)