Bullish
Last updated:
Jul 21, 2023
of clients are
net long.
of clients are
net short.
Note: Low and High figures are for the trading day.
The FTSE 100 is a stock index representing the performance of the largest 100 companies listed on the London Stock Exchange (LSE) by market capitalization. The FTSE 100 stock index offers traders high liquidity and a reliable picture of UK economic health. Follow the FTSE 100 live with the chart and read our latest news and analysis. Plan your trades with the FTSE forecast, the economic calendar and learn about relevant events to assist your fundamental analysis.
Last updated: 2023-07-21 18:23:22
Daily
Classical
Pivot Points.
Last Updated:
Jul 21, 2023
Indices Update: As of 20:00, these are your best and worst performers based on the London trading schedule: Wall Street: 1.06% US 500: 0.77% France 40: 0.09% Germany 40: 0.08% FTSE 100: 0.03% View the performance of all markets via https://www.dailyfx.com/forex-rates#indices https://t.co/ts7HI7zcYb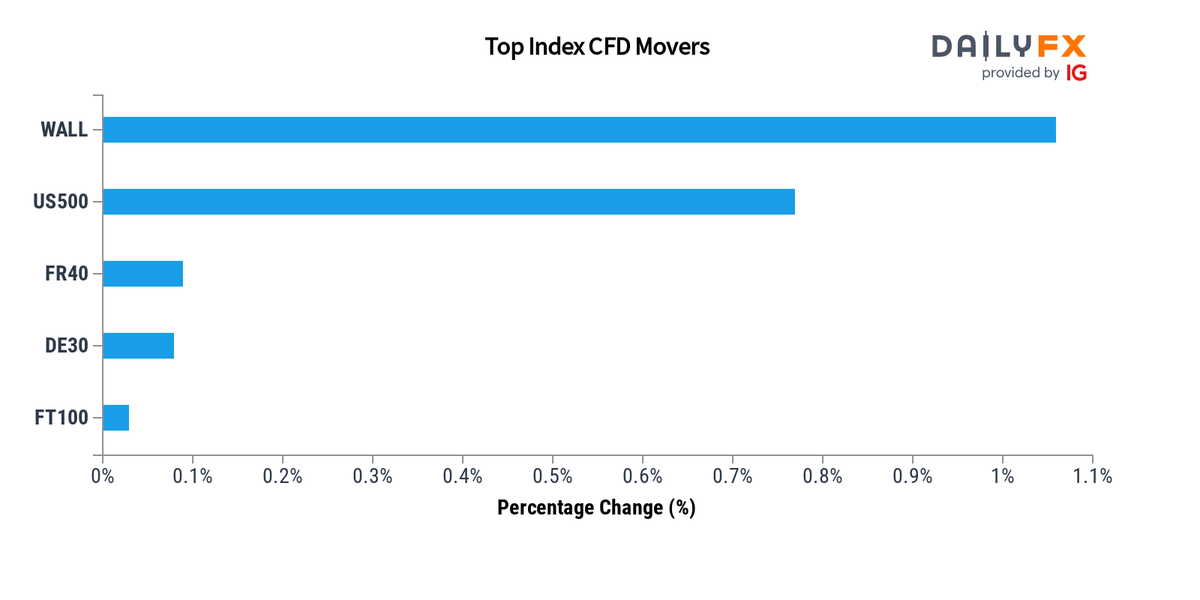 Indices Update: As of 18:00, these are your best and worst performers based on the London trading schedule: Wall Street: 0.95% US 500: 0.60% France 40: -0.05% FTSE 100: -0.07% Germany 40: -0.10% View the performance of all markets via https://www.dailyfx.com/forex-rates#indices https://t.co/X3INiUniRY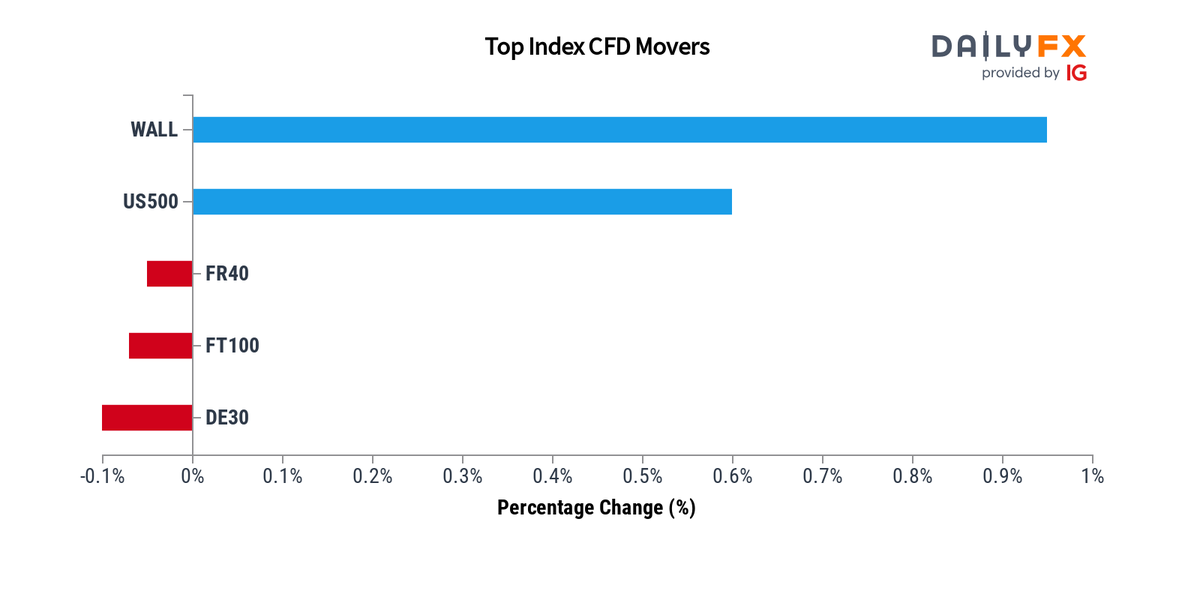 Indices Update: As of 16:00, these are your best and worst performers based on the London trading schedule: Wall Street: 1.11% US 500: 0.54% France 40: 0.07% Germany 40: 0.01% FTSE 100: 0.01% View the performance of all markets via https://www.dailyfx.com/forex-rates#indices https://t.co/3CWNgVIVeU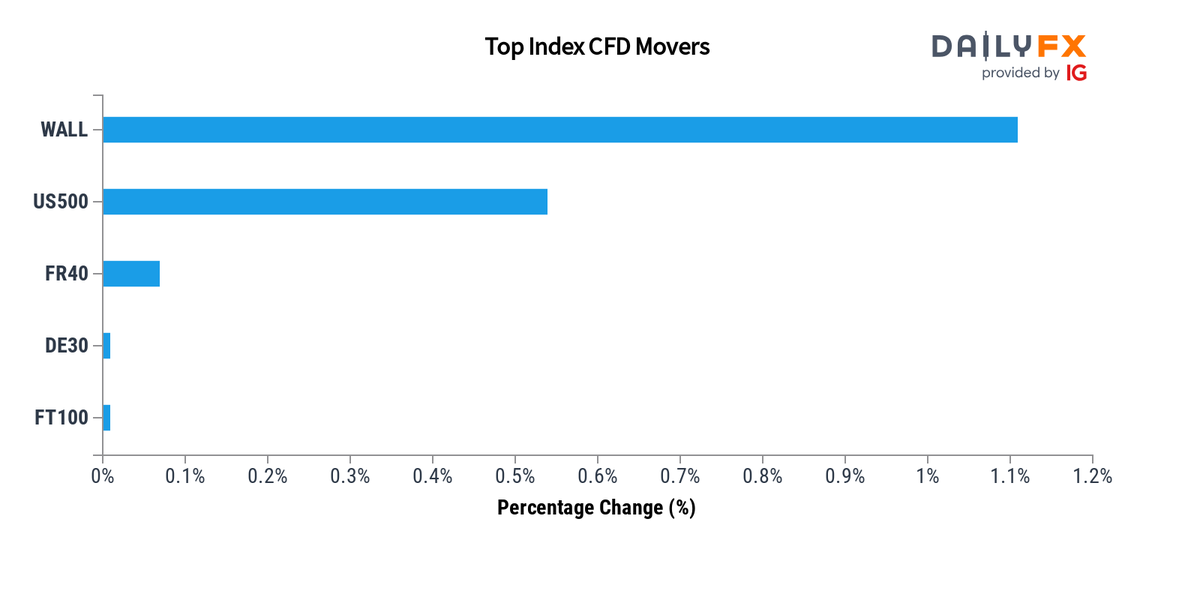 08:30:00
S&P Global/CIPS Manufacturing PMI Flash
(Jul)
08:30:00
S&P Global/CIPS Services PMI Flash
(Jul)
08:30:00
S&P Global/CIPS Composite PMI Flash
(Jul)
09:00:00
15-Year Treasury Gilt Auction
()
10:00:00
CBI Industrial Trends Orders
(Jul)
10:00:00
CBI Business Optimism Index
(Q3)