Markets Might be Pricing in Policy Uncertainty That May Present Opportunities
Range Trading - More of the Same for Markets as Uncertainty Remains the Certainty.
Daniel McCarthy, Strategist
Recommended by Daniel McCarthy
Get Your Free AUD Forecast
Going into the third quarter, the macro environment for financial markets is characterized by several central banks potentially nearing the peak in the tightening cycle. The lingering issue in most parts of the world is that inflation remains stubbornly elevated.
The notable exceptions from a tightening policy are the Bank of Japan and the People's Bank of China where policy remains relatively loose.
However, for most Western central banks, the narrative is focusing on the data as it comes to hand and policy being adjusted accordingly to the new information.
This has created scenarios across several asset classes whereby large, sustainable trends are not unfolding. Rather, range trading type environments are permeating across many markets.
What can also be observed is that when the ranges break to the topside or the downside, the price has often retreated back inside the range. Sometimes the market goes on to create a new range at differing levels to the prior range.
This price action could be attributed to the uncertainty around monetary policy but ultimately, it doesn't matter what is the root cause. What matters is the potential opportunity of having this understanding of market behavior.
AUD/USD is a prime example of this false break of the range. It traded within a 0.6560 – 06820 range for 3 months before breaking to the downside in late May. After making a low near 0.6460, it then moved back up inside the range and continued higher to then break the topside of the range in June.
After making that peak near 0.6900, the price again fell back into the range.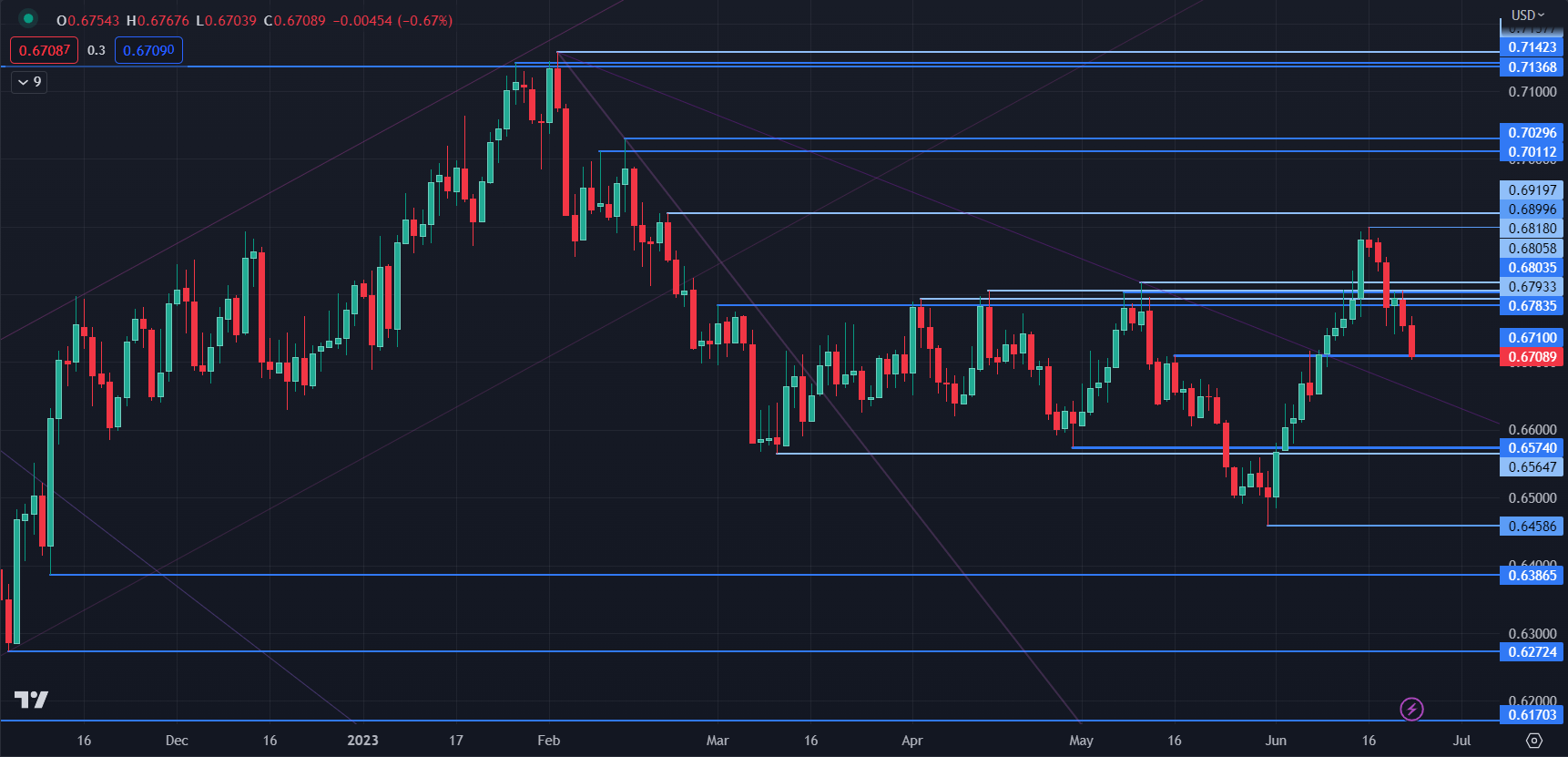 Recommended by Daniel McCarthy
Get Your Free Gold Forecast
Gold is another example. At the time of going to print, it just broke below the prior low that had held for 3 months. It remains to be seen if the price will recover. Steeping back a touch, gold remains within the 1,810 – 2,085 range that is been for all of 2023.
GOLD CHART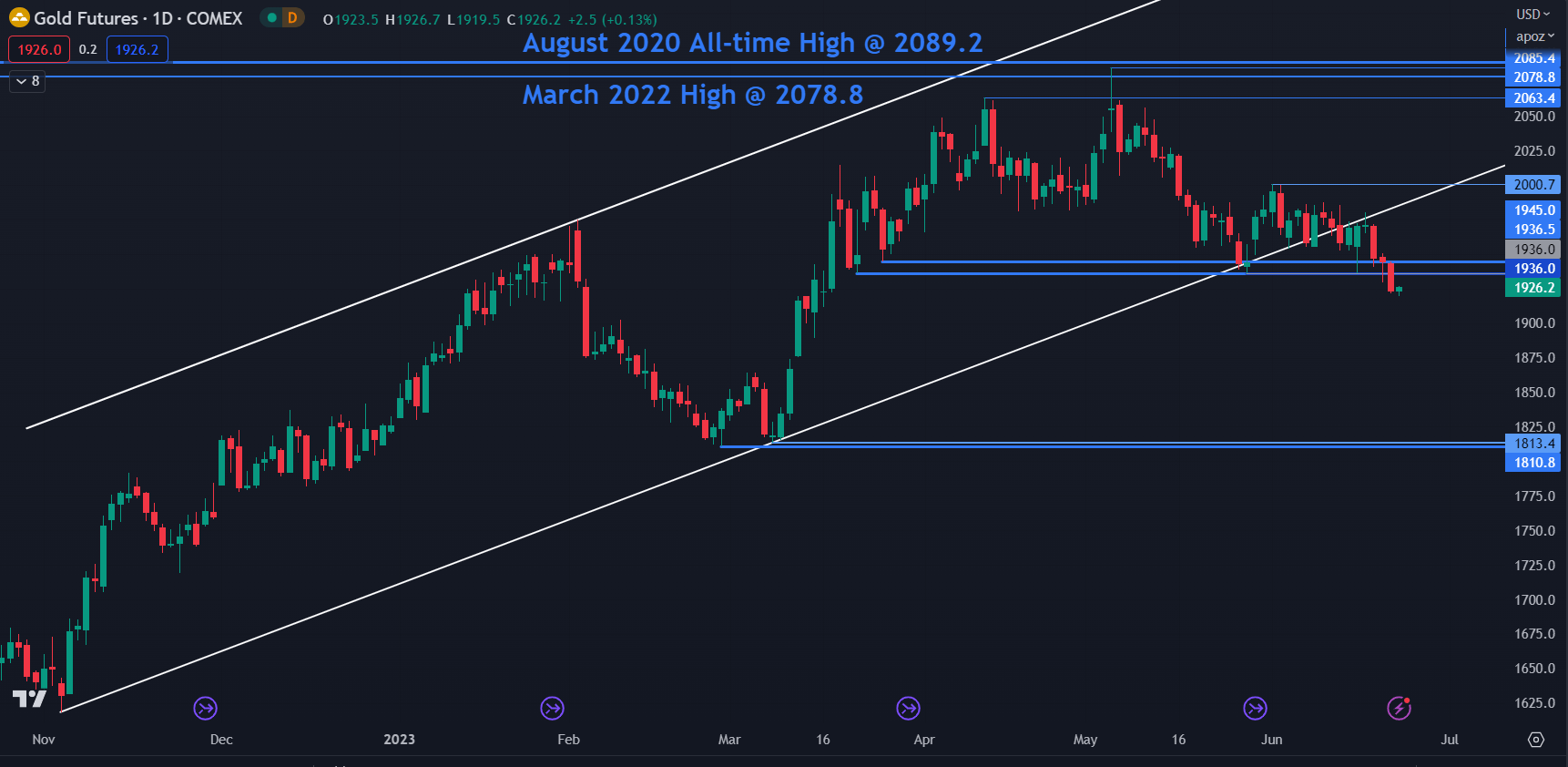 Chart prepared by Dan McCarthy, created with TradingView
Looking forward, the trade opportunity may lie in the monitoring of range breaks across various markets and being prepared for potential false breaks.
These breaks outside the established ranges are often accompanied by stop-loss orders being triggered. Once those positions have been cleared out, a reversal might be worth paying attention to.
Recommended by Daniel McCarthy
How to Trade Gold
DailyFX provides forex news and technical analysis on the trends that influence the global currency markets.